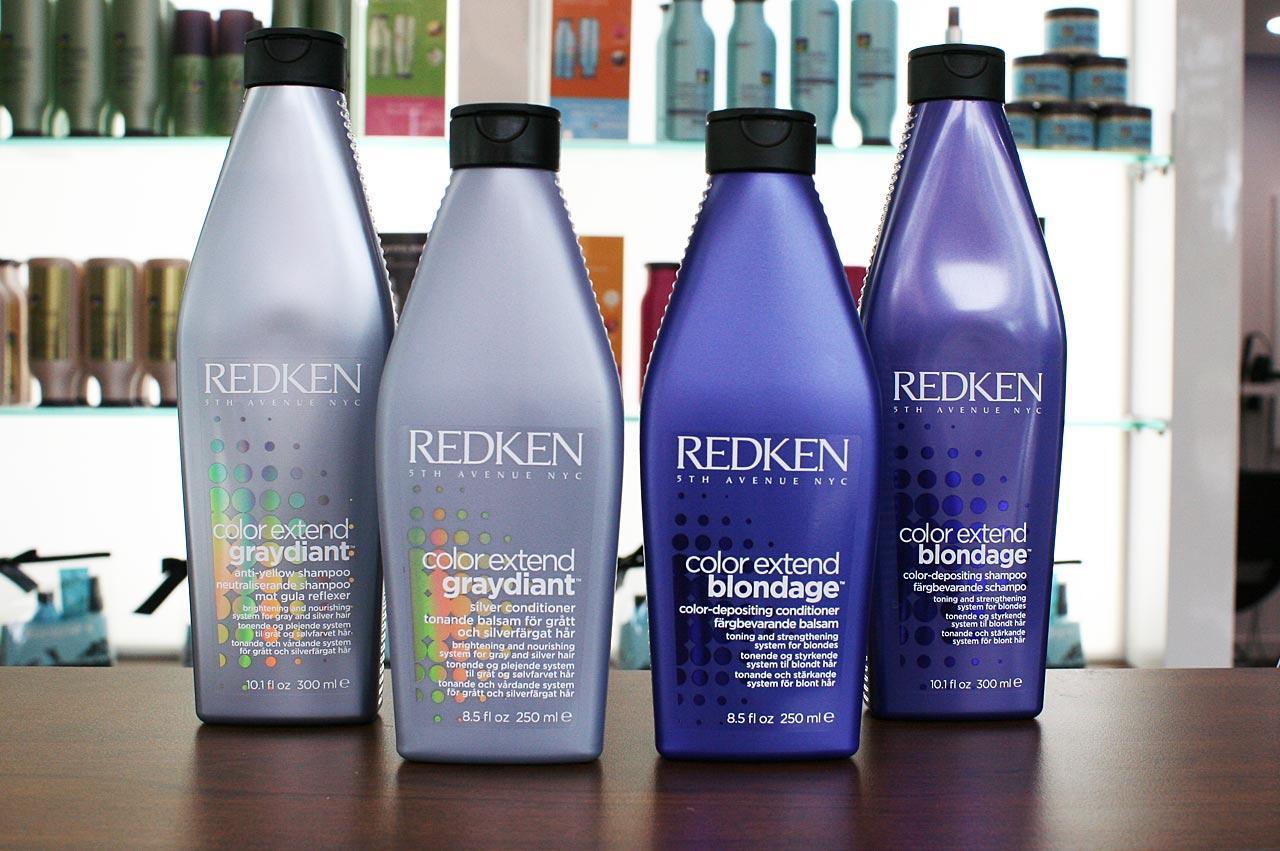 Redken Colour Launch
If you've got to know the Colour Extend range this takes it to a new level.  The Colour Extend range protect and maintains your hair colour and there's one for every need. Colour Extend Blondage for blondes, Colour Extend Magnetics for all hair types and now Colour Extend Graydiant for grey and trend driven grey tones.
To achieve beautiful colour blondes, it takes time, money, commitment and a great understanding of the science of hair and how colour works.
We hear you asking "why would I need a colour depositing shampoo and conditioner?" Lee explains why……Melanin gives your hair strands its personal colour and plays a protective role. It protects your scalp from UV rays and helps to strengthen your hair. Melanin stops UV rays from interacting with the keratin, the protein network of hair, and lipids which are the fat molecules that are within the hair structure. If there is no melanin present in hair then there is little protection for UV rays, which is why grey hair is weaker and often wiry and prone to yellow tones. Using a purple or grey shampoo and conditioner this will help to gain protection to your scalp and remove any unwanted yellow tone to your hair. This will keep your blonde blonder and your grey sharper.  Who wouldn't want to enhance and prolong their hair colour? These shampoo and conditioners are to be used once a week and not to replace your regular shampoo and conditioning routine.
Our client commented "Finally, there's a purple shampoo that cleans my hair as well as keeping my blonde fresh. This product actually transforms my hair from a dull brassy blonde to a gorgeous bright blonde, I feel so much more confident as I know my hair looks INCREDIBLE. Seriously, I have found my new hair hero and it makes me so excited every time I use it."
These are all available NOW from Lee Scolding Hairdressing.
Please feel free to come in and visit us, so we can advise you more in depth.