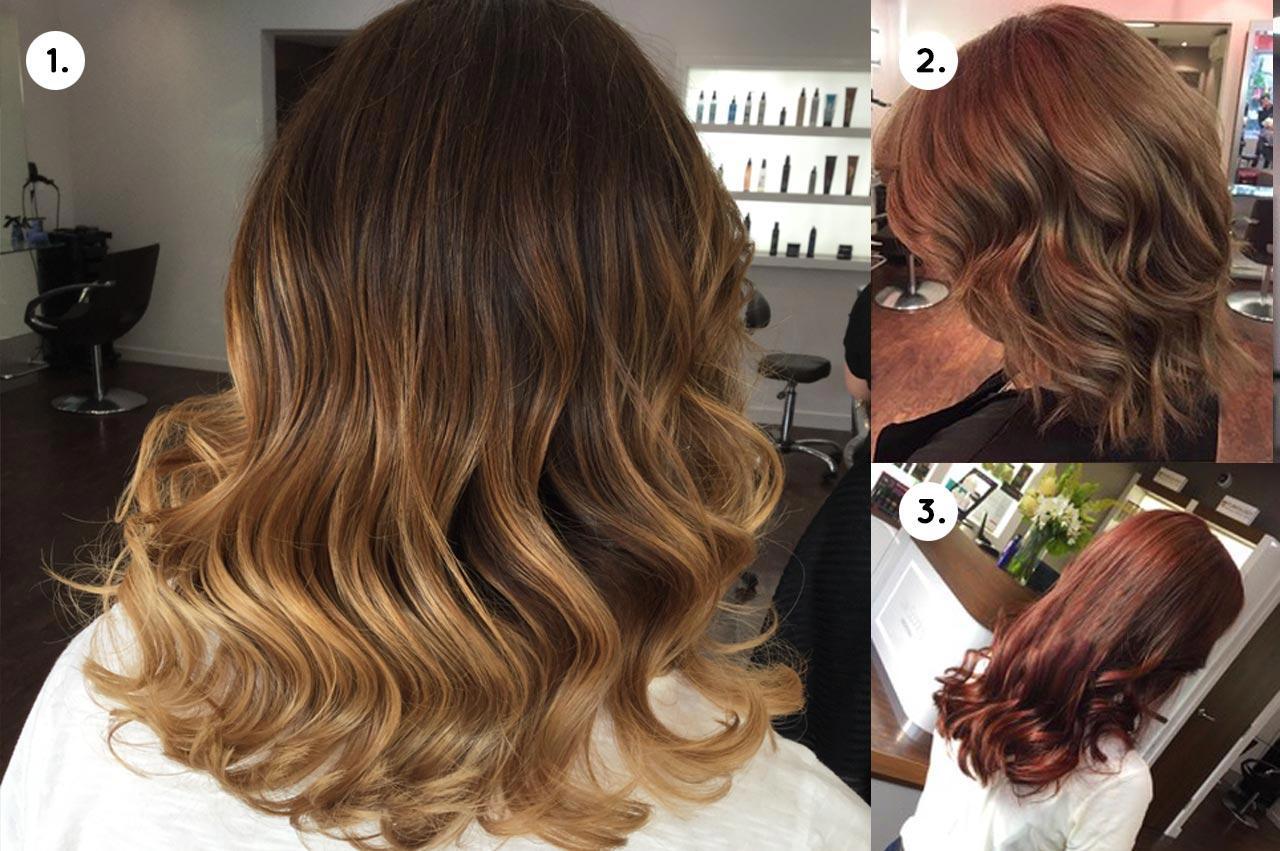 The key hair trends for autumn/winter 2018
There are so many dreamy brunette hair colours rocking the world right now, from rich mahogany, face framing caramel baby lights to smoky grey highlights, it's certainly a great time to refresh your hair. Who said Blondes have more fun? 'Brondes' are certainly having fun this Autumn. Phoebe our creative stylist has seen an increase in clients wishing to go darker but keep their natural tones shining through. 
While the temperatures are coming down, new hairstyles are on the rise!
Which one would you choose?
Hand-painted, balayage style highlights are the perfect way to brighten up your brown this winter. These gorgeous caramel tones add the illusion of light throughout the ends.

A blend of creamy browns and coppers give this brunette a little dimension. Plus, the combination of light and dark tones give the appearance of thicker fuller hair.

A rich, deep plum says 'expensive hair' like nothing else – Izzie our stylist had so much fun creating this as our client had never had colour before but wanted a colour which would catch the light and shine.
At Lee Scolding Hairdressing we believe that using the best quality hair colourants from Redken are the answer to beautifully coloured hair with amazing shine.