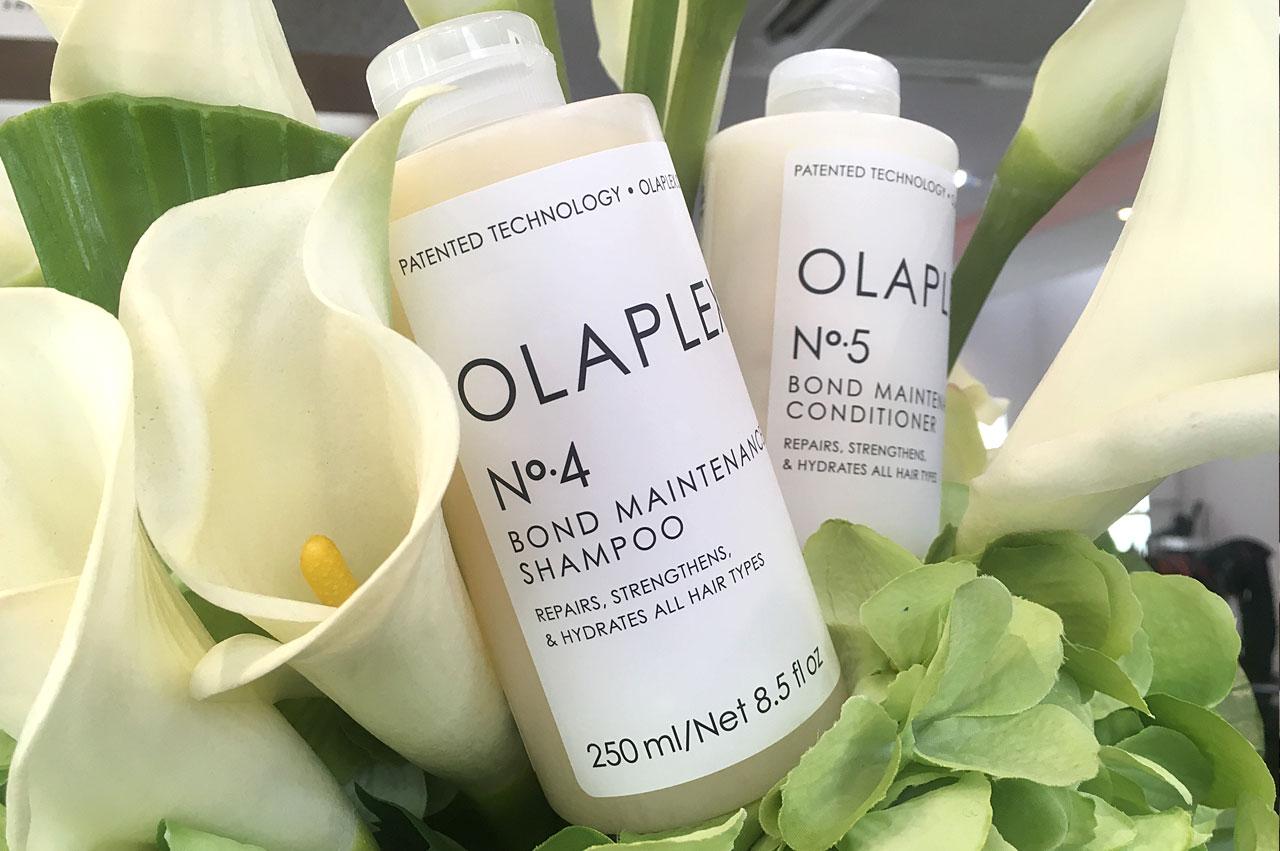 The Secret Is Out
Finally, the Olaplex family is complete and can now become part of your daily routine – at Lee Scolding Hairdressing Olaplex No. 1 and No. 2 is our colourists favourite tool to ensure our clients hair is protected during a colour service.
You've all experienced the amazing results from Olaplex in salon treatments. "You know you love it and we know the benefits to your hair".
Olaplex has changed the way our experienced colourists colour and care for your hair, allowing us to create new levels of lightening while preserving the integrity of the hair, and in essence creating stronger and healthier hair which is more strong from within.  Those of our clients who have used it will have experienced its revolutionary powers and seen how even the most damaged and stressed hair can be restored to healthy strong hair again.
OLAPLEX Shampoo No.4 - Repair bonds while gently cleansing all types of hair.  Deposit moisture, strength, and manageability with every wash.
OLAPLEX Conditioner No.5 - Restores, repairs and hydrates without adding excess weight.  Eliminates damaged frizz for strong, healthy, shiny hair.
Olaplex is compatible with all hair types (from virgin to compromised, chemically treated hair). Made without sulphates and parabens, gluten free and is colour safe and vegan friendly.  Olaplex products are never tested on animals.
We at Lee Scolding Hairdressing have been eagerly awaiting this product launch and are proud to be one of the first Solihull Hairdressers to become an official stockist prior to pre-launch in the New Year – So what are you waiting for?
Get yours in salon today and see the results for yourself.