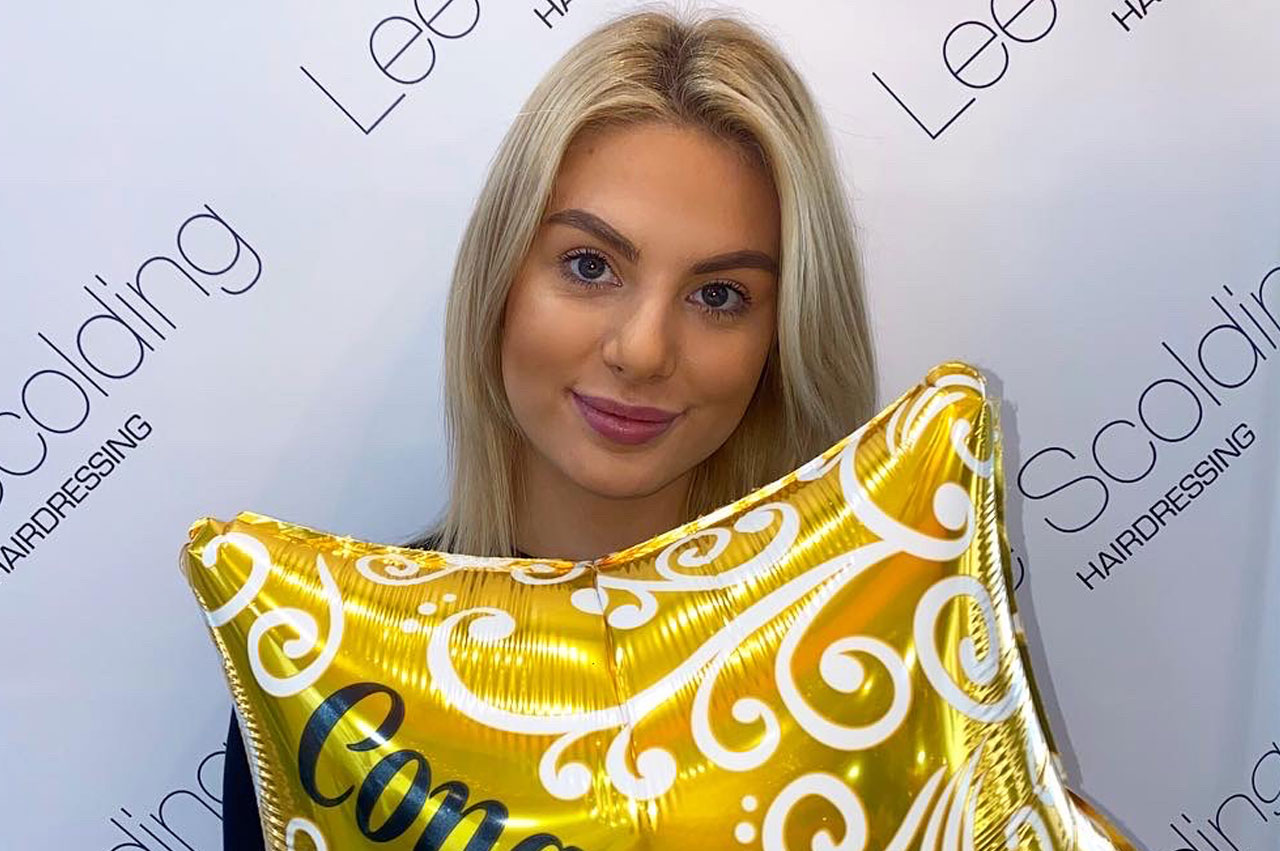 Chloe is a lady of distinction
We are so proud of the hard work, effort and dedication she has given to the salon since joining the team in 2018.
"I would recommend anyone to do the course, no matter what their age or previous experience.  Joining the Lee Scolding Hairdressing team has been a great decision for me and I look forward to furthering my career whilst doing the job I love."

Chloe Taylor - Stylist
"I would not of expected anything less from Chloe than a distinction, what an amazing way to finish off her level 2 qualification. This result truly reflects the student that Chloe has been over the last 2 years and the stylist that she will continue to be, every week she is consistent with her positive attitude and skill. She has a true passion for hairdressing and is a perfectionist in every aspect of her work. Throughout Chloe's training she has put maximum time and effort into every new skill learnt and took every opportunity to progress herself. I am so excited for Chloe as she continues her hairdressing journey and career with Lee Scolding Hairdressing, I know she will create amazing results and become the stylist she always dreamt of being. Once again, Congratulations Chloe!"
Chloe Murphy - Heart of England Tutor
---
To book an appointment with Chloe, or any of our other stylists please call us today on 0121 706 1724 or make a booking online.
---